Welcome to the new Humpty Dumpty Brewery website.
All the news, what's brewing, what's happening plus events, merchandise store and lots more…..
8th Reedham Beer Festival: 24-26th July 2015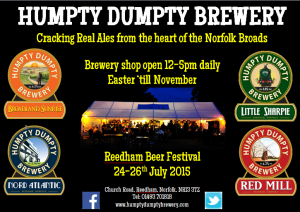 New music added – "Doug Upp" for Saturday 1300-1500Hrs.
Latest News from the Blog
Have you seen Humpty?
Your chance to get involved with the website, check out the blog, HERE, to find out more 😉
Lesley on Mustard TV at the Royal Norfolk Show
Follow the link to the blog for more.
Mention on Ken Bruce Show, Radio 2.
Hit the link to the blog to find out more
Beer of the Festival – Cambridge.
Cambridge Beer Festival beer of the festival, as voted for by the public, PanGalactic Gargleblaster – a one-off special by us on request by them

City of Ale Collaboration Charity Ale.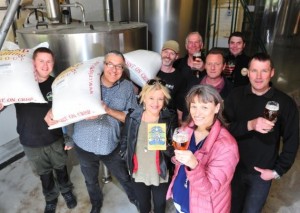 See the full story HERE