The brewery is owned by Stephen and Lesley George with Lesley running the brewery whilst Stephen maintains a background presence alongside a full time job outside the brewery. In addition they also employ a further five staff full time, three brewers and two office/shop, and two part time office/shop staff.
Meet them all below…..
Owners
Lesley George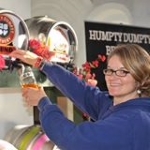 Lesley (Partner & Business Manager) studied at Edinburgh University then spent 13 years working in London & travelling in the management of Cultural Exchange Programmes. She also lived in the USA and Brazil before moving to Norfolk with her family in 2006 to be part of the new Humpty Dumpty Brewery team.
Stephen George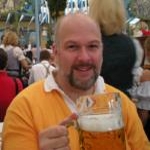 Stephen hails from Pittsburgh, Pennsylvania and has lived in the UK since 1997. A keen homebrewer, he started making real ales after hopping the pond. Trained as a chemical engineer, Stephen works full time outside of the brewery as a consultant in the oil industry. His travels give him ample opportunities to try new beers everywhere, and he does look forward to working with the brewery in his spare time. One of these days, he will finally get around to brewing that Imperial Russian Stout he's been promising for a few years. Mmm, stout!
Staff
Julia Kilner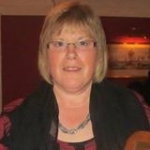 Started at Humpty in summer 2010 after working for 30 years in the hospitality industry and the latter 20 years as hotel manager . Now have the time to enjoy sailing our traditional Broads sailing cruiser here on the Broads, President of the local WI and a member of the local amateur theatre company and spend a lot of my spare time walking our dogs and generally joining in village life!!
Steve O'Connor
Ann Thompson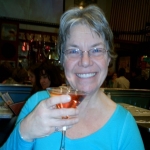 Ann has worked for the current partners since they first took over the brewery. She serves on the local parish council and is a member of the Womens' section Royal British Legion. Ann is an active member of the village and enjoys walking with her daughter and dog around the Norfolk countryside.
Ian Case


Head Brewer Ian has been at the brewery since May 2011 , arriving via a short career (five years) in teaching and a long career (25 years) in the Military (Army), he works predominantly as a brewer but has also taken on roles in the office administrating accounts, advertising and social media. He is also the webmaster for this site. A keen runner he has taken part in the Humpty Dumpty 10K race as well as other challenges.
Jenny Ball
Started at Humpty Dumpty summer 2014, after working for 25 years in the Financial Service industry.
Moved back to Norfolk 2 years ago after living in Yorkshire.
Member of Reedham W.I and Nomads Amateur Dramatic Group.
With six grandchildren, not much time for anything else.
Tom Farrell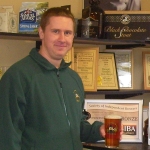 Tom spent the summer of 2010 working at the brewery as a holiday placement from university. He returned as Assistant Brewer in 2012 after having finished his BSc in Brewing and Distilling at Heriot-Watt University in Edinburgh. In the brewery, Tom works in the day-to-day brewing and bottling operations, as well as some lab work and new product development. Outside of work, he is a keen cook and baker and an avid miniature wargames enthusiast.
Sean Junker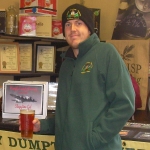 Sean started his brewing career at Blackfriars in Gt. Yarmouth, whilst there he completed a start-up course in brewing and a bottling course at Sunderland University he then also completed a course in microbiology at Ottley College, Ipswich. He then moved to the Cayman Islands where he worked as a brewer at the only brewery on the island before returning to the UK 18 months later and joining the Humpty Dumpty team in 2014. He is a keen footballer and often plays for the local team in his spare time.